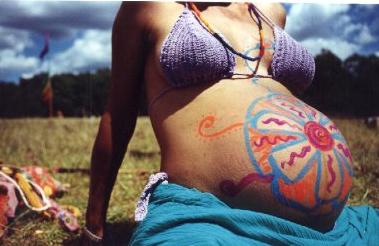 This is the time of year that we embark on a very interesting journey. This year we are going to Wyoming. (Last year we didn't go)...The year before that we were in Colorado, then West Virginia, then it starts to get a little foggy for me as far as the line-up, but there's Wisconsin, Idaho, Montana, California, Arizona, Pennsylvania and Nevada somewhere in there too. Every year (except 2007 for us), a different National forest with the same folks. What am I talking about? The national Rainbow Gathering of Tribes.
My husband and I and 2 of our friends are linking arms with a group from Minneapolis to share the love of Christ with the people of the Rainbow Gathering. Some will love us for it, some will not. To read more about Steiger Minneapolis and the missions work they do, click
here
.
Their aim is to reach the lost world for Christ just like any other church, but the people they are called to reach are usually the people the mainstream church disregards or pretends does not exist. This can mean anyone from Sudan to the inner city of Minneapolis. Much of their church has been built by younger people who came out of lives that ultimately would have ended in an early demise: homeless, drug addicted, abused, or alcoholics- many by very early ages. These folks who have been set free by Jesus Christ have turned around and are now the backbone of an effective and growing ministry that feeds the homeless here and abroad and ministers to those in physical and spiritual need.
My husband and I are blessed and excited to join them in their endeavors to reach the Rainbow people. I will post news of our trip when we return.
If you want to find out more about the Rainbow Gathering, click
here.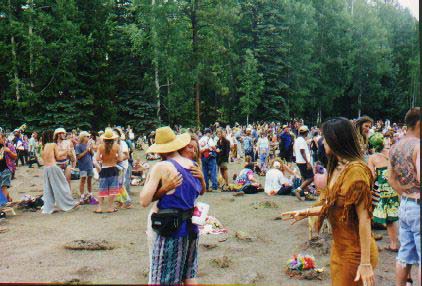 So wish us luck or better yet, if Jesus is your friend, please ask Him to watch out for us and help us to be effective!
Until we get back...
Bye!